in English bellow.
 

諏訪 敦
A t s u s h i  S u w a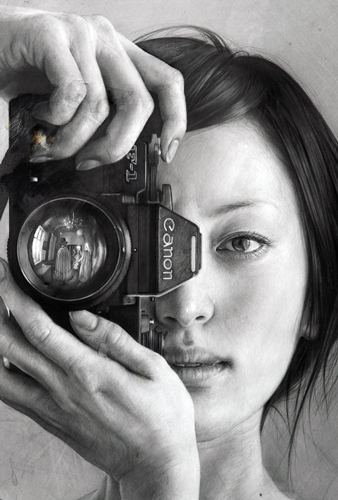 "どうせなにもみえない Ver.2" (部分)                                   
"I Can't See Anything Anyway Ver.2"(detail)                                   
2009、910 × 606 mm                                   
白亜地のパネルに鉛筆、顔料、銀尖筆、水彩、油彩                                   
pencil,pigment, silver point,and water color on clyed ground panel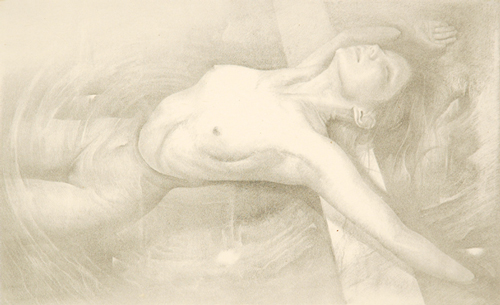 "untitled"                            
2009, 300 × 485mm                            
Stone lithograph                            
Edtion: 18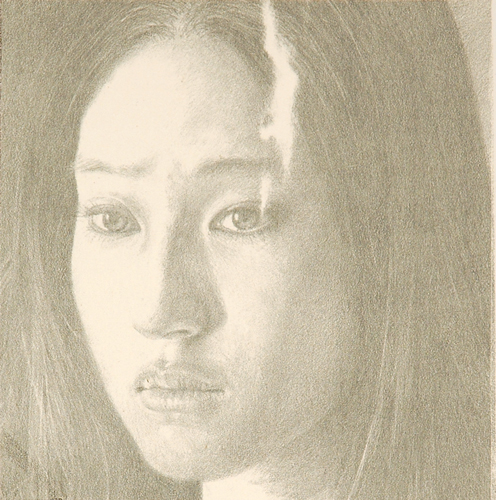 "untitled"                                    
2009, 167 × 167mm                                    
Stone lithograph                                    
Edtion: 未定/unfixed                                    
作品画像の無断掲載・転用を禁じます。すべての著作権は作者及びKIDO Press, Inc.に帰属します。
Copyright (c) 2009 Atsusi Suwa and KIDO Press, Inc. All rights reserved.
諏訪 敦 / Atsushi SUWA

2009年10月10日(土)〜 11月7日(土)

火〜土 12:00〜19:00 / 日・月・祝日休

オープニングレセプション 10月10日(土)18:00〜20:00

 1967年北海道に生まれ、1992年に武蔵野美術大学 大学院造形研究科を修了。1994年から、文化庁派遣芸術家在外研修員としてスペインに滞在。
この滞在中に、バルセロ財団国際絵画コンペで大賞を受賞し、諏訪の作家活動は本格的に始動します。
 帰国後は絵画の原点回帰としての意味で写実表現の追求を続けます。そして2000年には前衛舞踏の先駆者である大野一雄氏を、本人の協力のもと一年間に及んで取材、制作した作品を発表しました。
この過程こそが、その後の諏訪の制作体制に大きな影響を与えていきます。   
 描く対象を一定の条件を定めて探し求め、取材するところから始まり、対話によってその人物の背後にある歴史や思考などをも引き出していきます。
このような対象とのコミュニケーションのプロセスもまた、諏訪にとっての重要な素材です。
それは対象をいかに視覚的に再現描写していくかに留まった、古典的意味での写実表現からは逸脱したものです。

 この頃から、シリーズ作品を個展で発表していくスタイルへと移行していきました。 
2003年には日本に在住する女性たちの帰属意識のグラデーションを題材に、個人史にまつわるインタビューと絵画の組み作品「JAPANESE BEAUTY」を発表。 
2006年に発表された「SLEEPERS」では、一般より募ったモデル協力者の生活空間に居合わせて取材し、本来秘匿されるべき寝姿を描写しました。
 そしてドキュメンタリー的な要素が強い画家としての認知が広まりつつある中、2008年以降継続している「Stereotype」が発表されます。
日本人に対するステレオタイプ、つまり誤解や偏見も含んだ紋切り型のイメージを実際にモチーフとして再現し、その特化した超絶的描写によって即物的に描くことで、本物と偽物の入り交じる世界、虚構の中に混在する現実に鋭い視点を向けました。
 続いての諏訪にとって初めての美術館での個展「複眼リアリスト」は、これまでの軌跡を一堂に会す展覧会となりました。
 諏訪敦の作品には目を奪われるほどの美しい描写が見られますが、卓越した手仕事の根底には、作家が対象に抱く畏敬の念、慈しみの心がありありとうかがえます。
高く保たれた精神集中の中、その崇高な心は身体と連動し、一筆一筆を通して、命の糸を紡ぐように描かれるからこそ、観る者の心を深く打つ魅力があるのでしょう。 
 本展ではオリジナル作品と共に、諏訪敦による初の版画作品を発表いたします。この機会に是非ご高覧ください。
<<作家略歴>>
諏訪 敦 / Atsushi SUWA
1967年  北海道に生まれる
1992年  武蔵野美術大学大学院修士課程修了
1994年  文化庁芸術家派遣在外研修員(2年派遣)に推挙 在 SPAIN

主な個展
2008年  諏訪敦絵画作品展 「複眼リアリスト」(佐藤美術館)
2007年 「SLEEPERS 3.0」(第17回 東美特別展・東京美術倶楽部)
2003年 「JAPANESE BEAUTY」(NAKAJIMA ART)
2000年 「大野一雄・慶人」(MITSUKOSHI,LTD.)
1994年 「レスポワ−ル選抜企画展」(銀座スルガ台画廊)

グループ展・受賞など
2009年  武蔵野美術大学80周年記念展「絵の力 -絵の具の魔術-」(武蔵野美術大学)
ART@AGNES(KOGURE + Roentgenwerke AG)
2008年  Art Taipei 2008(TWTC Exhibition Hall)
2007年  Born in HOKKAIDO 大地に実る、人とアート(北海道立近代美術館)
文化庁主催 「旅」展に招待出品(新国立美術館)
2005年  第1回 アートフェア東京(東京国際フォーラム)
2002年  東日本の美 山展(東京ステーションギャラリー)
写実〜レアリスム絵画の現在展(奈良県立美術館)
1998年  日本現代作家作品展(中国・上海美術館)
1995年  第5回バルセロ財団主催 国際絵画コンクール にて大賞受賞 (スペイン)

その他
2008年  便利堂とのコラボレーションにより初のエディション作品を制作
2005年  初の絵画作品集を求龍堂より刊行(ISBN 4-7630-0518-9 C0071)
2001年 NHK『土曜美の朝 存在の尊さを見つめて―画家 諏訪敦』に出演
-------------------------------------------------------------------------------------------------------------------------
Atsushi SUWA
2009.10.10 Sat.- 11.7.Sat.
Gallery hours 12:00 - 19:00
Closed on Sunday , Monday and public holidays
Opening Reception 10th October 18:00 - 20:00
For the Exhibition
 Mr. Atsushi Suwa was born in Hokkaido, Japan in 1967, and received a master's degree from Musashino Art University in 1992. He took up residence in Spain in 1994 as an overseas art schlorship under a program of Japanese Agency for Cultural Affairs. During his sojourn there, he was awarded First Prize in an international painting competition sponsored by the Barcelo Foundation and launched into full-fledged activity as a professional artist.
 Upon his return to Japan, Suwa continued his exploration of realism for the purpose of going back to the origins of painting.
  In 2000, he unveiled works taking as their subject Kazuo Ohno, a pioneer of avant-garde "buto" dancing. He produced this series with Ohno's cooperation, by communicating with and gathering information about the latter for an entire year. The methodology of this production exerted an immense influence on his subsequent approach to creation.
 Suwa begins by probing and engaging in dialogue with his subjects under a set of conditions he determines. Through the dialogue, he elicits the story, thought, and other elements making up the subject's background. The process of communication with his subjects is an important factor for Suwa, and signals a break from realism in the classic sense, which does not go beyond the level of visual duplication of the subject.
 Around this time, Suwa made the transition to the style of presenting series of works in solo shows.
In 2003, he exhibited his "Japanese Beauty" series combining paintings with interviews about personal history, with a focus on the gradations of sense of belonging among women in Japan. This was followed in 2006 by "SLEEPERS", which consisted of paintings of women in bed, in poses that would normally be unseen by anyone, and grew out of his sharing of the life space of women who answered his general call for models for the project.
 Amid widening recognition as an artist with a pronounced documentary-like streak, Suwa began work on the ongoing "Stereotype" series in 2008.
In it, he actually reproduces stereotypical images of Japanese people, including mistaken and prejudiced ones, as motifs, and portrays them with a detached objectivism in the super-real sort of depiction that is his speciality. By so doing, he manifests his penetrating insight into a world in which the real mingles with the fake and reality is mixed into fiction. His first solo exhibition in a museum, the ensuing "Realist with Compound Eyes" brought together Suwa's past oeuvres under a single roof.
 Suwa's works are characterized by stunningly beautiful painting, but at the base of his outstanding technique one can glimpse an abiding spirit of respect and feeling of compassion for the subject. While his mental concentration is maintained on a high level of intensity, this sublime humanity seems to interlock with and animate his body, so that he paints as if weaving the thread of life with each stroke. This is precisely why his creations possess the power to move the viewer so deeply.
 In additional to original ones, this exhibit displays some of Suwa's first print.
We urge all art lovers to take advantage of the opportunity it presents.

Biography
Atsushi SUWA
Born 1967 in Hokkaido
1992 Received master's degree at Musashino Art University
1994 Nominated for the overseas art trainee by the Agency for Cultural Affairs and sent to Spain for two years

Selected solo exhibitions
2008   "Realist with compound eyes" (THE SATO MUSEUM OF ART , Tokyo)
2007   "Reunion ~ Butoh dancer Kazuo Ohno" (Gallery Milieu, Tokyo)
    "SLEEPERS 3.0" (Tokyo Art Club, Japan)
2003  "Japanese Beauty" (Nakajima Art, Tokyo)
2000   "Kazuo Ohno and Yoshito Ohno" (MITSUKOSHI LTD., Tokyo)
1994  "L'ESPOIR" (Ginza Surugadai Art Gallery , Tokyo)

Selected group exhibitions / Prize
2009   "The Power of Paintings : The Magic of Pigments" (Musashino Art University)
    ART@AGNES(KOGURE+Roentgenwerke AG, Tokyo)
2008  Art Fair Tokyo (Tokyo International Forum)
    Art Taipei 2008(TWTC Exhibition Hall)
2007   "Born in HOKKAIDO: Fruit of the Earth, Man and Art"(Hokkaido museum of modern art)
2005  Art Fair Tokyo (Tokyo International Forum , Saihodo Gallery)
2002  "Mountain-The Beauty of Eastern Japan" The JR East Japan (Tokyo Station Gallery )
    "REALISM NOW " Modern Realism Exhibition (Nara prefectural museum of art)
1998  Japanese Modern Artist Exhibition (Shanghai Art Museum, China )
1995  The First Prize in the 5th International Painting Competition (The Barcelo' Foundation, Mallorca, Spain)

Other work
2001 TV Program / Doyou-bi no asa (NHK) " Painter - Atsushi Suwa"
Publication
"ATSUSHI SUWA : PAINTINGS 1995-2005" (Kyuryudo 2005 ISBN 4-7630-0518-9 C0071)